Hvar - Travel guide for young party travellers: Nightlife, cuisine, beaches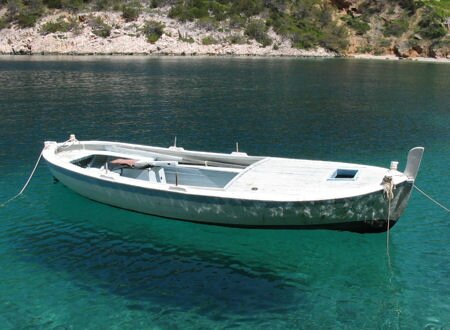 Hvar, Croatia, is a seductive and attractive Island which remains largely unspoilt. Hvar is a little more remote than many other holiday resorts – you can only get to the Island by boat from Drevnik, Ancona or Split (costing just £3.50). Hvar is one of the largest Croatian Islands in the centre of Europe and, set in the Mediterranean, has a warm climate. There are plenty of budget and high class hotels here so you can expect a variety of visitors. The currency here is Kuna.
Who Comes To Hvar?
This is a great place for European and American gay and straight travellers and backpackers wanting a combination of sightseeing, relaxing on the beach and energetic nightlife. The secluded coved beaches make it a popular spot for naturists.
When does the Season Begin in Hvar?
In August 2006 there was a large event in Hvar called 'Sport, beaches and a Gay Party' so this is a great time to visit – hot, busy and energetic. However, the main season starts when holidaymakers begin to travel to the island in early June and leaving mid October.
Airport Information
Holidays in Hvar are best taken by flying to Split and catching a water taxi to Hvar. Flights are available from surrounding Islands to Hvar but the cheapest way to get on the Island is by boat for around £3.50 or 4.5Euros.
Hvar Nightlife
If you are looking for lively nightlife then you could try the bar/club 'Carpe Diem' you can party here by day, and night of course, with a popular time being around 5pm! Dress code is the less you wear the better but the club is renowned for its 'beautiful people' image and not the expensive drinks. Another club worth trying after you've done the bars is 'Veneranda' which is popular around 2.30am. It has a pool and basic food like sandwiches are available.
Local Drinks
Local beers in Hvar can be as cheap as 2-3Euros with international beers like bud and fosters being around 7Euros.
Local Cuisine
Local fish dishes are worth trying and can cost as little as 5Euros although your bill will be higher if you select international drinks instead of local drinks. As well as seafood you will find Restaurants serving fabulous steaks and plenty of pasta, a meal with a local drink can be around 25Euros.
Boy/Girl Ratio
Male to female ratio can vary during the season, although there are many men that visit Hvar plenty of visitors are young single under 35's.
Hvar Beaches
Hvar beach is just next to the city so is extremely easy to walk to within 5 minutes. If you prefer to visit a quieter beach then try Milna beach (in Milna town). Its a few kilometres from Hvar so you will need to get a bus or taxi.