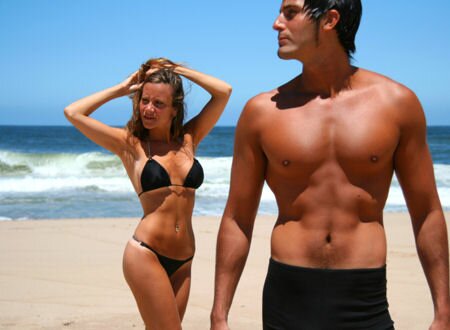 Kos is a beautiful Greek island with 25 miles of sandy beaches to suit everyones taste. The climate here is hot, as you would expect in Greece – the island is close to Turkey ensuring a hot summer with low rainfall. Kos holidays attract people to two main resorts – Kos Town, Kefalos and Kardemena, which are lively energetic towns – the busiest and youngest being Kos and Kardemena. With plenty of ancient buildings and remains there's something here for everyone, cultured or not.
Who Comes To Kos?
Kos is extremely popular with young British tourists wanting an inexpensive holiday in a hot beach resort. Kos Town is quite a cosmopolitan resort with many mixes of Greek bars, lively clubs and fantastic beach bars ensuring that there's something here for everyones taste. There are quite classy bars in the newer part of the town and Kardemena is a vibrant village where you will find the young party goers will flock to. There are quieter areas where you will find families like to stay, away from the noise and the bright lights of the night.
When does the Season Begin in Kos?
Most people tend to visit Kos from the end of April through to the end of October. Because of the Mediterranean climate, the season is quite long but gets hotter, and much busier, in July and August.
Airport Information
Most people travel to Kos via Athens International Airport where they catch a connecting flight to the Island or you can sail by ferry. However to avoid having to change flights, larger companies will book you on a flight to Kos International Airport (Hippocrates) where you can transfer easily in 30 minutes either by taxi or by hiring a car. Buses are a regularly available but check timetables prior to your departure dates as times vary. A taxi transfer will cost around 25-30 Euros.
Kos Nightlife
With Kos being one lively Island, you will find clubs like Heaven (in the Lambi area) with regular DJ spots and you will also find traditional English style bars like the Kings Arms Pub which has five bars. At the many bars in Kos you will find that bars and most clubs don't charge entry although most people stay in the pubs found on the main 'Bar Street' stretch. If you want a break from the clubs and bars for a couple of hours, you can visit the outdoor cinema in Kos Town 'Orpheus'. As usual in Greece, the law states that loud music cannot be played after midnight – and police do drive around as a warning to bar owners – so the music is usually turned down at this time although most bars have back areas or places to gather upstairs and indoors where music is still pumping and drinks are still flowing.
Local Drinks
There is always a warm up hour, or happy hour, to be found where drinks are cheaper than they are at other times. A local beer can be as cheap as 1.5Euros or you can get a cocktail at a specialised bar like Cafe XL for a reasonable 3Euros.
Local Cuisine
The Crepes at 'Avanti' are definitely worth a taste test, it's an Italian restaurant and you can expect to pay around 20Euros for a one-course meal for two including drinks. Always worth a visit are the Greek Tavernas where an average Greek Mezze for two will set you back around 15Euros plus drinks or a mixture of vine leaves, giant beans, stuffed courgette (Greek style mixed salad and Moussaka) could be around 7Euros for one person – rather average prices for eating here compared with other resorts.
Boy/Girl Ratio
The male/female ratio in Kos on average is around 3:2 so ladies be careful and use the usual common sense when it comes to sticking with your friends and not getting into taxis alone.
Kos Beaches
If its a quiet small beach with warm waters that you are looking for then you could try Thermes beach which has beautiful black sand and is set near a rocky cove – you'll find it only 8km's away from Kos town and can get to it easily by taxi at around 10Euros, or Tigaki can be fairly quieter than most at peak season. There are beaches set all over the Island, and because its a long narrow Island you are never far away from a soft sandy beach. There are beaches at Lambi and Kardemena and all of them have sun beds and umbrellas (available to hire) along with places to buy drinks and food.