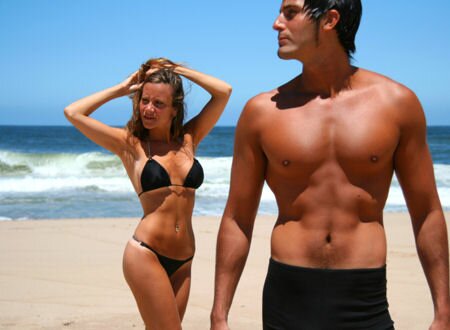 Intermission...
(extra, not free)

Marcaña Stadium - Brazil is deeply serious about soccer. This country has a history of players that have become household names: Pele, Kaka, Ronaldo, Ronaldinho, as well as some of the most enthusiastic fans in the world. When in Rio de Janeiro, futebol fans should make pilgrimage to one of the most renowned stadiums on the planet. Okay, now back to the 10 Free things you can do in Rio, I just couldn't mention Rio, without mentioning soccer in the same breath!
1. Visit Beaches -



If you're truly wanting to relax and just do nothing, visiting a beach is the way to go while in Rio. The city of Rio has some of the nicest urban beaches in Brazil. Actually, the beaches in Rio are one of the most Democratic places in Brazil; from high executives to the poorest of people, the beach is the favorite playground of many. Keep in mind that the tropical sun will fry you if you're not careful, limit the times you go to early morning or late afternoon.
Where to go?
1(a) Copacabana - The Copacabana is probably the most popular beach in Rio. The sand is white and beautiful, but beware...it gets really crowded on very sunny days. Walking along the path which borders the beach is very pleasant, relaxing and healthy. Copacabana is 3 K (1.86) miles long, about ten times smaller than Manhattan. This place if frequented by millionaires, beggars, groups of retired, groups of teenagers and everyone else from gays to jujitsu fighters! The birth place of many trends, the Brazilian bikini has a permanent showroom on the beaches of Copa.
1(b) Ipanema - Ipanema rivals with Copacabana in fame and beauty. A girl walking on the Ipanema beach was the inspiration for Brazilian musicians Tom Jobim and Vinicius de Moraes to compose the world famous song "The Girl from Ipanema". Ipanema is divided into several sub-domains; Arpoador is a concentration of surfers. Posto 9 - This spot has a tradition of counter-culture. In the 70's it was the pier, and the dunes, nicknamed Dunas de Barato. In the 80's, it became the gathering spot of the intellectuals...some of them would later go on to become politicians. In the 90's, there was the apitaço, when beach goers started to blow whistles to warn potheads about the presence of the beach patrol (rapas). This spot is still a favorite among university students, artists, actors and more open-minded people.
2. City Tour - If you make your way over to the Riotur office in Copacabana, located at 183 Av. Princesa Isabel, you can stock up on free maps and brochures. Make sure you grab a copy of Riotur's
"Rio Incomparaval" booklet which lists tourist attractions, festivals, events and also includes some discount coupons. The folks there are nice and would be more than happy to help you plan your very own free walking tour of Rio. Riotur is open Monday through Friday from 9am to 6pm.
3. Tijuca National Park - Tijuca national park is considered to be the largest urban forest in the world and home to various native birds and animals as well as exotic trees. It also has a great little waterfall along with the pink and purple Mayrink Chapel with artwork by Brazilian artist Cândido Portinari.
The most popular way to see the forest is by jeep tour (about $36), but you can still explore the hiking trails on your own for nothing...remember to stick to established trails, it's easy to get lost here.
4. Christ the Redeemer Statue - The famous giant statue of "Christ the Redeemer" stands at the top of Corcovado Mountain, which rises above the Tijuca Forest National Park. Visiting the statue provides an excellent view of the city, the surrounding bay and mountains. To get there: Take the cogwheel train (about $18) or drive up Paineiras, the road that winds through Floresta da Tijuca. The city recently installed elevators and escalators on top of the mountain, so visitors no longer have to make the strenuous climb to the top. Paineiras is closed to vehicle traffic on weekends.
5. BarraShopping - I know it seems unfair to suggest mall shopping at a place like Rio, but if it rains, or you simply just want to go shopping you can escape the hot sun to BarraShopping for Latin America's primo mall experience! BarraShopping has it's own monorail system to take you to the more than 500 establishments, which include stores, restaurants, an indoor amusement park, cinema, and a bowling alley. Located at 4666 Barra de Tijuca, phone: 021-2431-9922.
6. Go to Market - Browsing one of Rio's many fruit and vegetable stands is an experience within itself. You don't have to buy anything to enjoy the delicious scents of herbs and incredible Amazonian flowers and tropical fruits. The markets are called "feira livre", and there's one happening every day of the week. Ask your hotel operator for the exact location of that days market. Or keep your eyes open for flashes of brilliant color as you make your way through the city. Keep in mind that the markets are a morning only activity, by 11am the festivities are over.
7. Instito de Pesquisas Jardim Botânico do Rio De Janeiro - Botanical Gardens of Rio de Janeiro research institute. Rio's botanical garden is home to an amazing collection of Brazilian flora including giant Amazon water lilies and other mind-boggling jungle plants and flowers. There are 6000 varieties of plants and flowers to wander through on this peaceful interlude during the week. On the weekends, the garden is filled with local families and music. It is not free, however it may as well be with the entrance fee being $2. Open 8am to 5pm. Located at Rua Jardim Botanic 920; phone number: 021-2294-9349
8. Entertainment - There are often free performances on Sunday evenings around 7 or 8pm near Ipanema and Copacabana beaches. The music can vary and be anything from Brazilian folk dancing, classical music, jazz, or a rock concert! Unfortunately, the shows usually aren't listed in the newspapers, unless someone well known is giving a benefit. The best thing to do is to wander around the beach during that time and check out what's happening.
9. Post Office Cultural Center - The center was inaugurated in 1993. The eclectic style architecture of the buildings frontage is characteristic of the beginning of the last century, with three floors linked by a panoramic elevator. An area measuring 3,480 sq meters is divided into three exhibition rooms, an art gallery, for smaller exhibitions and a theater to seat 200 people. Beside it is the Praca dos Correios (Post Office Plaza), a 1,3 thousand square meter out door area that also has a pond and an acoustic shell. Besides the theater and the art exhibitions, other forms of artistic expression such as cinema, video, dance and music are also presented.
10. Carnival -


Carnival is Rio's main event. It happens at the peak of summer, when Cariocas (what Brazilians from Rio call themselves) are at their best. Festivities attract thousands of people from all corners of the world. Carnaval, as spelled in Portuguese, is a four day celebration that starts on Saturday, and ends on Fat Tuesday, or Mardi Gras. Carnival Sunday is 7 weeks before Easter Sunday. Dates change every year. The origin of Carnival is somewhat unclear but most agree that it started as a pagan celebration in ancient Rome or Greece. Get to Rio and have some fun!