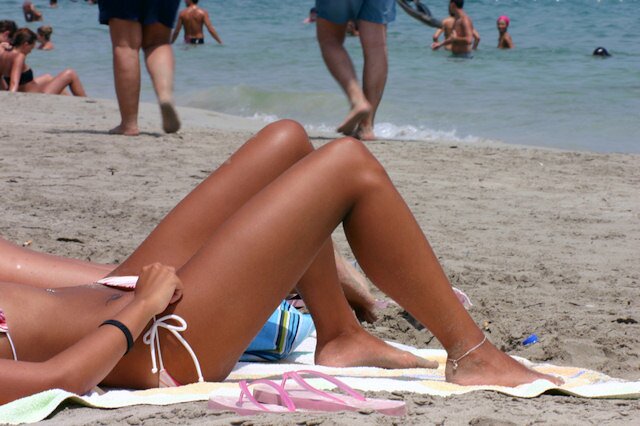 Ibiza is known as the best party island in the Mediterreanean sea. Many party tourists are selecting Ibiza as their holiday destination in 2010. So, what can you expect of Ibiza the forthcoming summer?
Read on to get up to date on the forthcoming summer in Ibiza.
2010 is going to be cheap
2009 was a pretty bad year for Ibiza and visitor numbers decreased by 15-20%. There were big discounts at hotels towards the end of the summer, and you can expect these discounts to continue throughout the summer of 2010 if things do not pick themselves up. If you go to the beach you can pick up some nice serrano ham, cheese, baguettes and a few beers at one of the many supermarkets. Eat them at the beach instead of paying for lunch or dinner at fancy restaurants.
Low class alcohol-tourism
If that's what you like, go to San Antonio - if not - stay away and head for Ibiza Town for a more upclass atmosphere.
If you head for the resort of San Antonio in 2010 and visit the resort's "West End" district you will not feel like you are in Spain at all! There are plenty of pubs with names like "The Boozer" and you do not need to be Sherlock Holmes to understand what is on offer: Cheap lager, crisps and loud music. In addition there's several kebab shops, Chinese restaurants and cheesy clubs who play 80s music. The clientéle in the area is mainly young British tourists.
The "West End" in San Antonio is located in Carrer de Santa Agnes and surrounding streets.
Watch the sunset at Cafe del Mar
Any visit to Ibiza is not complete without enjoying the view of the sun setting over Formentera in south. The best place to watch the sunset is at the world famous Cafe del Mar in San Antonio.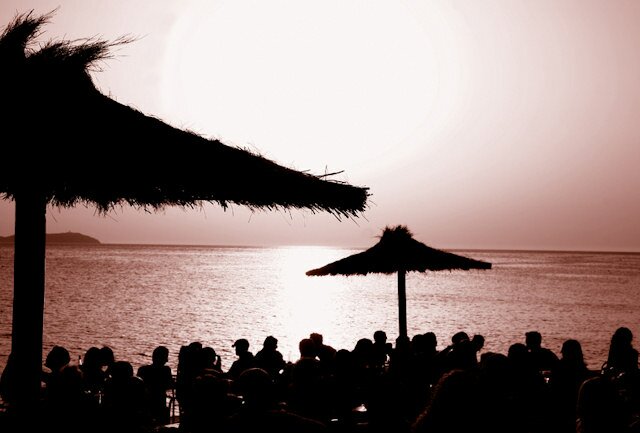 When to visit?
Peak season in Ibiza is between June and September. The sun is shining and it may become blistering hot. Days are spent at the beach where cooling sea breezes prevents the tourists from getting overheated.

Clubbing and nightlife is pretty slow in May, starts to kick off in June and reaches its maximum in August. Towards the end of September things start to cool off again.
The price of accommodation is highest in July and August. The best time to visit with regards to value for money and great temperatures are in early June and late September.
2010 in Ibiza
Welcome to Ibiza. Whether you go there to enjoy the Bora Bora Beach Club parties, the hedonistic nights at Pacha, or to visit one of the tranquil beaches outside the resorts, it has got something for you.
Ibiza Travel Guide
Ibiza Truth is a honest travel guide to Ibiza. It provides you with info on the good, the bad, and the ugly.