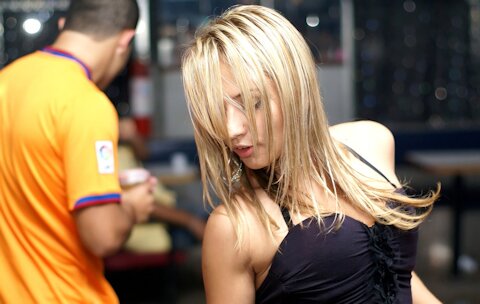 The first thing any tourist will notice upon arrival in Kiev is the implausible attractiveness of the local women. High heels, long hair, short skirts and skillfully applied make-up are the norm in the office and on the high street at any given time of day.
Perhaps the most interesting thing about the phenomenal appeal of Ukraine's ladies is the fact that according to the available records it has always been this way. Medieval Italian emissaries and renaissance travelers have left gushing accounts of the bold and beautiful ladies they encountered upon passing through Ukraine.
Most local ladies regard the very term 'feminist' as a slur and prefer to put the emphasis firmly on the feminine. Instead of burning their bras, they claim to have found empowerment via parading around in theirs.
Want to learn more about Kiev and Ukraine? Read more about attractive Ukrainian girls and get suggestions that help you enjoy a cheap holiday in Kiev at Dirt Cheap Kiev.