Paris is a truly beautiful city, if not one of the most beautiful in the world. It's a place that people from all over the globe strive to visit, and has been an incredibly popular holiday destination for many, many years. For many who wish to go, money is thought to be a problem. Well, the flight can be pricey depending on where you live, but the flight and having a place to stay are the main things to worry about. You may be glad to hear that most of the best things you can do in Paris are completely free. Below is a compiled list of some of the best things you can do in Paris without having to dig deep into your pockets.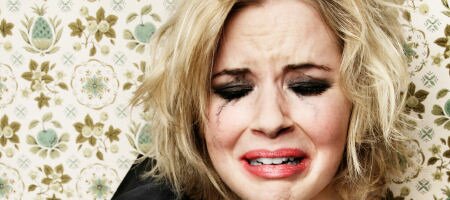 Do not cry, there are plenty of free attractions.

1. The Eiffel Tower - Forget about the fact it costs a fair bit of money to go to the top of the Eiffel Tower. It's definitely something to be admired from the outside. This costs you nothing, and you certainly don't have to wait in a long queue just to look at it, right? You could have a picnic with a wonderful view of the Eiffel Tower, and you'll be enjoying one of France's finest attractions at a cost of nothing. People travel the world to see it, and with the travel and hotel costs aside, it doesn't have to cost you anything to look at.
2. The Seine River - You can see this famous river in all of its glory without it costing you a penny. The Seine River is more than just a river of water. You may have heard talk of the "Left Bank" and "Right Bank". The Left Bank is the artier side of the river where artists such as Picasso himself lived. Originally, things were cheap in the Left Bank, and the Right Bank was the wealthier side, which is filled with big businesses and banks. It's still a wealthy area, but both sides are nowadays. This doesn't mean you can't stroll through either of them for free, though.
3. Notre Dame Cathedral - With this being one of Paris' finest attractions, it's a must-see. To go inside the church, it doesn't cost you anything. Yet again you get to experience something so beautiful, without a price! It also looks fantastic from the outside, as you will see when first approaching it. Visiting the treasury or climbing the tower does cost money, but you can experience the cathedral enough without doing those things, if you don't want to pay.
4. Free Galleries Lafayette Fashion Shows - Paris is big on fashion. It's a big part of the culture, and can be very fascinating even if you're not usually into fashion. There are free weekly fashion shows every week, usually on Fridays.
So there you have it, a list of free attractions in Paris that you can enjoy. They are without a doubt the best ones.

DirtCheapParis shows you how to do Paris on a budget.