Like most cruise operators, Carnival Cruises don't allow their passengers to bring aboard their own supply of hard liquor, although they do allow wine. The drinking age on Carnival Cruises is 21, in line with America's land-bound drinking age. This means that for most adult passengers, if they want a drink to ease their nerves on a stormy night or to unwind during their evening's entertainment on board, they will most likely be reliant on the alcohol sold by the cruise, which can be pretty steep. Be aware also that passengers are no longer permitted to bring non-alcoholic drinks on board, and you are limited to one bottle of wine per adult passenger, with a corkage fee of $10-$14.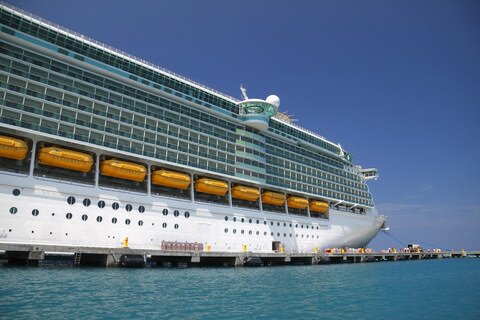 Prices of wine, beer, cocktails, champagne..
On board, Carnival Cruises provide free water, juice, tea and coffee, but charge 15% gratuity on alcohol. Beer is priced $5 a bottle, as do basic cocktails served in a glass, although you can expect to pay more for more elaborate novelty cocktails. Wine is around $6-8 dollars a glass depending on the wine itself, and champagne is more expensive, at about $22-$35 per bottle, again depending on the label. Frozen cocktails, which are heavenly when sipped on a hot tropical day, will set you back $6, more for elaborate ones served in carved coconuts or in other special ways.
Prices on the harder stuff
For spirits, Carnival Cruises offer mini-bottles of one serving each, which vary in price depending on the exact nature of the liquor within. These are usually priced between five and eight dollars. Scotch, vodka and bourbon are all available this way. Martinis are sold by the glass for $7 for a more basic martini and upwards of $8 for more premium varieties. Some soft drink mixers can also be expensive, with Red Bull coming at $5 a can.