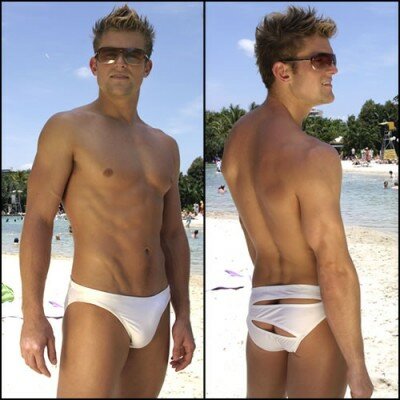 Exciting design.
A Brazilian back is a tanga style bikini, this means that the back is a bit bigger than a string, but only a little bit.
What is all this?
LustyThreads.com
specializes in micro bikinis. Their female range is well known and hugely successful, but they also have a men´s range that surely must deserve some attention.
This exciting collection obivously deserve some further investigation, I e-mailed Courtney at
LustyThreads
with the big question.
Can straight men use this?
Answer: Not that we ask about the sexual orientation of our customers, but we find our Men's range is hugely popular. We regularly receive emails from satisfied male customers and their partners - both male and female.