Oh my, can I pull off wearing a string bikini to the beach?
What will they think?
Hear what famous glamour models thinks about the string bikini: Hot or not?
If the girl has the body for it, string bikinis are the way to go claims Paola Corvea, a Colombian model who has been interviewed at Sun & Sin.
Rabecca Lee, model and actress shares her 2 cents:
"If you have the great body required for them, then wear it. If you feel comfortable in one then wear it. It's not exactly rocket science."
Israeli model Dana Lemor tells us:
"If you feel comfortable enough in your skin, you should go for it! I personally love them!"
Italian model Claudia Romani begs to differ:
"I am not really into them. I like Brazilian panties… I think they are sexier and classier."
Facts about this little hot number – History of the string bikini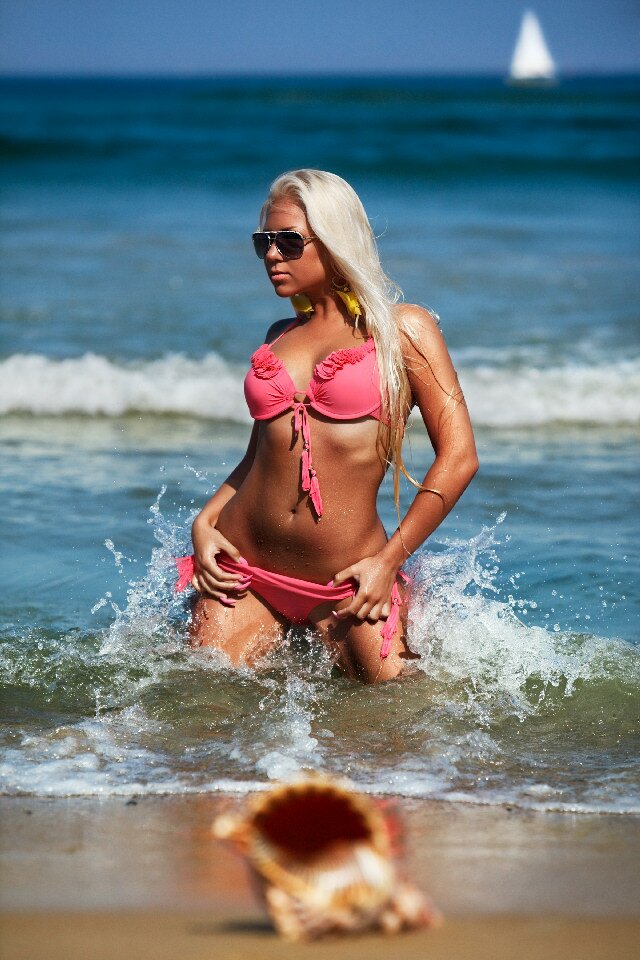 Sit back and enjoy this tour through the history of the string bikini.
Why is it so hot? The string bikini defined
A string bikini is scantier and usually much more revealing than the traditional old school-bikini. It gets its name from the string characteristics of its design. It consists of two triangular shaped pieces connected at the groin but not at the sides, where a thin "string" wraps around the waist connecting the two parts.
All string bikinis are not like thongs or tangas
A string bikini bottom can have minimal to maximum coverage of a woman's ass cheeks. It all depends on how much fabric the manufacturer uses.
Who invented the string bikini?
It is claimed that Brazilian fashion model Rose de Primallio created the first string bikini when she had to sew one with insufficient fabric available to her for a photoshoot.
Claim to fame: The string bikini was used for a PR-event
The first formal presentation of string bikini was done by Glen Tororich, a public relations agent, and his wife Brandi Perret-DuJon, a fashion model, for the opening of Le Petite Centre, a shopping area in the French Quarter of the New Orleans, Louisiana in 1974.
Inspired by a picture of a Rio de Janeiro fashion model in an issue of Women's Wear Daily, they had local fashion designer Lapin create a string bikini for the event.
Models recruited by talent agent Peter Dasigner presented it by removing fur coats by Alberto Lemon on stage. The presentation was covered by local television stations and the New Orleans Times-Picayune newspaper, and was sent out via the wire news services of the Associated Press and United Press International.
Whether you decide to go for the string bikini, or a more modest type of bikini, I wish you a great trip to the beach. Enjoy the sun and the sand, and feel free to do some sinning on your way.