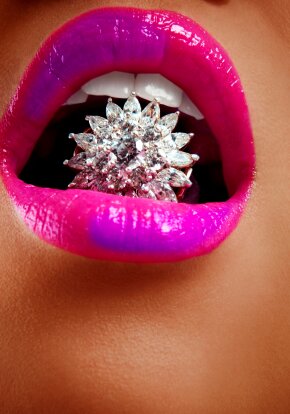 Nicknamed by some as the "Las Vegas of the Middle East" Dubai has many free or nearly free things to keep you busy during your whole visit! One of the seven Emirates, Dubai is centrally located along the Arabian gulf. The cities of Deira and Dubai can be considered "sister cities" separated by only a creek. At times you will see references to UAE, this stands for The United Arab Emirates.
1. Souks in Dubai - Souks, or marketplaces in Dubai are always abuzz with loads of things and people, so this is a treat for sightseer or photographer in you.
In the tiny lane of the spice souk, the atmosphere and scents of the past can be savored. Outside of each stall you will find bags of spice, incense, rose petals, and traditional medicinal products. In the larger lanes you will find the gold sauk, where the shop windows are dripping with gold rings, necklaces, earrings and brooches. The fish souk is an experience in itself! Early in the morning and late at night, a frenzied bargaining session begins as local fisherman unload mountains of fish.
2. Visit a Mosque and understand Islam -


The Jumeirah Mosque which is located opposite of the Palm Strip mall on Al Jumeira road, this mosque is one of the most beautiful of all. It is also one of the few mosques that is open for non-Muslims. The beauty of the mosque, the city's largest, is seen best particularly when flood lit after sundown. It is one of the most photographed and visited sights. Tours run on Sunday and Thursday mornings at 10am, which is followed by a question and answer session about Islam for those who want to know more about the worlds second largest religion.
3. The Dubai Mall - The Dubai Mall, which is being built in Dubai, UAE by Emaar properties (2008) is considered the worlds largest mall according to it's developers. It covers a total area of 12.1 million square feet with 10-15 individual smaller malls built inside it consisting of 9 million square feet of shopping retail space (comprising of a total of 1200 stores), now that's some serious shopping! A "must see" for tourists visiting the area.
4. Dubai International Film Festival - Depending on what time of the year you will be in Dubai, if it happens to be between December 9th – 16th in 2007, you can take in the DIFF or Dubai International Film Festival. This is an annual event so don't worry, if you miss it this year, you can always catch it the following year. Launched in 2004 with the theme: "Bridging Cultures. Meeting Minds", the festival is now going into it's fourth year. DIFF is a not-for-profit cultural event and is currently under the Honorary Chairmanship of His Highness Sheik Ahmed bin Saeed Al Maktoum. Reflecting Dubai's cosmopolitan and multicultural character, the festival showcases a wide selection of features, shorts and documentaries from around the world.
5. Mall Hopping! - That's right! There are so many malls in Dubai that you may not get to see them all, so you'll have to…hop if you want to shop, that is, from one store to the other to take it all in. Here are a few that you may want to visit: Ibn Battuta Mall – Their theme is "The World under one roof". Anticipated to be one of Dubai's most visited sights due to it's selection of retail outlets, offering the best in quality and excellence. The entertainment options offered at the mall range from a fully themed children's area called Kidzone, to a themed Chinese garden and a uniquely designed food court. This mall is also home to a 21 screen cinema megaplex including the UAE's first IMAX cinema.

BurJuman – Located in the heart of Dubai, the BurJuman center is a distinctive landmark which comprises of 800,000 square feet of retail space. Coined the worlds most luxurious shopping destination, the high fashion BurJuman, brings the world before your eyes. Here is where the world's leading brands mingle comfortably with one another: Louis Vuitton, Dior, Hermes, Valentino, Emanuel Ungaro, Cartier, and many more. Deira City Center – Opening it's doors in November of 1995, the Deira City Center was known as the first large-scale, mixed use shopping destination, complete with shopping, dining, hotel, and entertainment. Featuring over 300 retail stores, it also has entertainment facilities, one of them is known as the Magic Planet, one of the regions most popular indoor family entertainment centers. There is so much more to this mall, you would have to see it to believe it. The Deira City Center remains the regions most visited destination for both local residents and tourists.
6. Archaeological Sites - There are three main archaeological sites in Dubai, and they are located in Al Ghusais, Al Sufooh, and Jumeirah. Al Ghusais and Al Sufooh have over 2000 year old grave yards. You can also visit the excavation sites of Al Ghusais, Al Sufooh and Jumeirah where you will find artifacts from the 7th to the 15th century.
7. Heritage and Diving Village Shindagha- A traditional heritage village, located in the Shindagha area has been created where potters and weavers display their crafts. The Diving village forms part of an ambitious plan to turn the entire area into a cultural microcosm, recreating life in Dubai as it was in days gone by. Located near the mouth of the creek, this area is also popular in the evenings as a venue for it's open-air cafeterias and live entertainment. Several shops also sell handicrafts. There is no entrance fee. Open daily from 8:30am to 8:30pm, Except Fridays, 3pm to 8:30pm.
8. Dubai Museum - Al Fahidi Fort which houses the Dubai Museum, is a rather imposing building. It once guarded the city's Landlord approaches. Built around 1799, it has served in various capacities: palace, garrison and prison. It was renovated in 1970 for use as a museum. One of the most spectacular exhibits portrays the underwater world of pearl-diving, and is accompanied by sets of pearl merchants weights, scales and sieves.
9. Bedouin Village -


Some local tour operators offer the opportunity to visit Bedouin village outside of Dubai. This provides an experience of the traditional desert way of life and may include camel riding lessons. (This may not be free, but it would be fun!)
10. Night Life in Dubai - Everything is not all sand and camels in Dubai! Here is a list of the night clubs that you may want to take a peek at while here: Carters – This is a very stylish restaurant/bar that offers some pretty good deals! Located inside the amazing Pyramid complex at Wafi City. It was named after the the famous Egyptologist Howard Carter. Tuesday is happy hour where all the house drinks are a staggering 10 Dhs all night long. Watch out for ladies night on Wednesday where ladies will get one free drink. After that it's buy one get two free for the rest of the night. Even if you go to Carters and one of the specials is not running, their drinks tend to be reasonable, about 18 Dhs, which is pretty much average in Dubai. The dress code is casual, but no shorts.
Hard Rock Cafe – Popular with the locals, Expatriates, and families. It offers everything you would expect from this global chain, live music, and traditional "hard rock" food. The bar area is relatively small with most of the seating arrangements going to the dinner guests. A beer goes for 18 Dhs.
Irish Village – This is one of the few places that you can drink alcohol without having to go to a hotel to do it. Just about every bar/pub is subject to the law that states that alcohol can only be consumed at a hotel. (Not all, but most…and this is one of those where you can drink). Located next to the famous Aviation Club of Dubai, the Irish Village is actually one very large Irish style pub. A pint of beer will cost you 17 Dhs, and they have seating in and outdoors. They have managed to reproduce an authentic Irish pub feel and it's very popular with the locals, Expats and people visiting Dubai. Da Gama – Is actually a Portuguese restaurant with a bar area on the second floor that offers comfortable and spacious chairs. The decor and style of this restaurant is both trendy and very European.
Not all events and activities will be free, however we've made a concerted effort to find the most cost efficient places for you to see and have fun at…now, ENJOY!