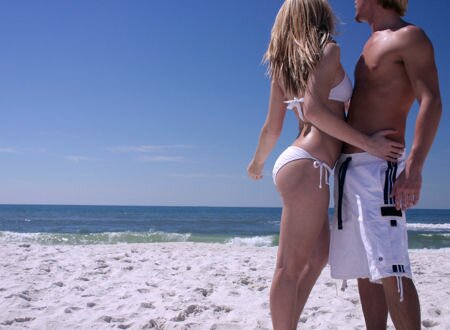 With one of the widest beach strips, it lies 35kms from the city of Bourgas. Fresh breeze, warm waters of the sea and plenty of activities is what you will get at the Sunny Beach.
Visitors
Sunny beach is one of the best experiences for people of any age group. There is something for all whether you are enjoying a post-retirement holiday, whether it's your second honeymoon or whether you are a water sport enthusiast in your early twenties. It is most importantly a children's paradise offering every conceivable entertainment from fun & games to carting, rolba water slides, inflatable trampoline, children's pool, 24 hour kindergarten etc. The truth is that it is more of a family beach with focus on kids and the adventure seeker.
Season
The best time to visit Sunny beach is from May to October. The temperature varies from May to October between 210C and 290C with the lowest in October at 200C. The average monthly humidity varies between 60 and 65%.
Airport
Sunny beach is 75 miles from Varna Airport and 20 miles from Bourgas Airport. From Bourgas Airport to Sunny beach, one way by taxi will cost you around €39 and a round trip will cost €75. From Varna to Sunny beach, it will cost you €29 one way and €55, round trip.

Nightlife
Sunny beach offers a vibrant nightlife with numerous bars, restaurants and café. There are three types to choose from:
You can visit exotic restaurant and bars like Oasis, Hanska Shahtra
Visit folk style restaurants and enjoy folk themed programs and dinner like Fregatata
Have a fun time at night clubs like Caligula & Caribbean Bar
Local beer
Sunny Beach has its own brand of local beer apart from most international labels. The local beer is light and gassy like Fosters and will cost you no more than £1 for half a liter.

What to eat
Food at Sunny Beach varies from Local specialties to exotic and Inter-continental cuisines. Food is relatively cheap and sumptuous. If you love kebabs, then you can choose from the hundreds of bars and restaurants that offer buy one and get one free. There are a few up market restaurants that offer different cuisines and cater to different tastes. One of them is Raffaelo house and they offer their own specialty cuisine like carpaco, proscutto melone, lasagna classico, chicken saltinbocca, chicken with gorgonzola, tiramisu, etc. On the other hand, Tropicana restaurant offers International cuisine, pizza and BBQ. Their menu consists of bacon, English breakfast, beef steaks, tikka masala, fajitas, BBQ ribs, pies and tarts etc.

The beach
As the name suggests Sunny beach offers 1700 hours of sunshine and has nice and soft golden sands, which is hot during the day and cool during the night. The waters here are calm and clear, which makes it ideal for beginners, children as well as pros.