Did you think you knew everything there was about Brazilian girls in particular and Brazilian culture in general? No no no… soak up the knowledge by reading these words: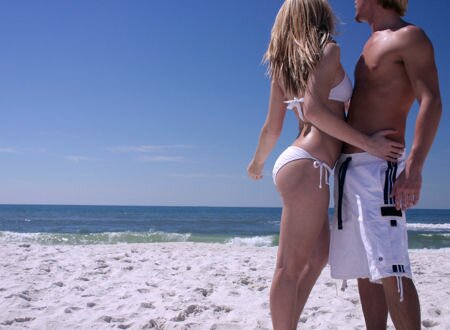 Photo: Brazil..

#1. In Brazil they speak Portuguese, not Brazilian or Spanish. In fact, there's no such language as Brazilian. Brazil was originally colonized by Portugal instead of Spain like the rest of Latin America, therefore the Portuguese influence on culture, race, and language in the country.
#2. Men do not get Brazilian waxing done, not even in Brazil. Well, perhaps gay men do but not straight men. However women do get waxed, and the women also like to stay in shape and tanned. No one can argue with that.
#3. In Brazil all of the women are beautiful. That's great for the guys who live there but not so great for the girls.
#4. Brazilian men are not to be trusted. American men are, well, no real difference there.
#5. In America everyone farts and belches whenever they like and all they have to do is say excuse me. In Brazil if you fart in public you will turn red and apologize. No one farts in public in Brazil.
#6. In Brazil a guy can live in his parents house is entire life and no one thinks that's strange. In America if a guy does that people think that there must be something wrong with him. This is similar to other Latin American countries because of the culture.
#7. In Brazil people don't get married until their early 30s.
#8. Futebol (Soccer for you Americans) is the Brazilian national pastime
#9. Brazil has the most famous and celebrated carnival festival in the world. The main attraction is usually the one in Rio. Although it's celebrated throughout the country.
#10. Brazil is 100% energy independent and has a booming economy.

About the author of this article
Dan DeLa Cruz is a globe trekking author, traveler, and international ladies man. Dan is the author of the breakthrough series of books dedicated to helping men meet, date, seduce and even marry foreign women from places like Latin America, South East Asia, and Eastern Europe. Through his website Dan provides various coaching and training services that are designed to help men take their dating global, and meet attractive foreign women. The Global Dating Revolution website features the entire series of books about meeting foreign ladies, videos, training modules, tutorials, blog, community forums and much more. Dan is also one of the foremost experts in the topic of mail order brides, as well as meeting and dating brazil girls.