Here's a few photos just uploaded from my camera to the computer. They are from Magaluf, Mallorca. They were taken a few days ago:



Fine sand of the highest quality. The beaches are cleaned every night.

Magaluf
Magaluf is a boozy resort on the island of Mallorca. It's not much spanish here, the brits are dominating and the entertainment, pubs, clubs and restaurants all seem to be geared towards the British tourists.

Cheap
Yes, it's very cheap in Magaluf. Prices are low. After looking around and having a few pints it seems that it's hard to buy a pint of lager that's more expensive than €2.50. The cheapest pints of beer are available for €1.50.



Yes, very cheap.

Pint of lager + Vodka Redbull for €4.50

That's a great preload-offer.

Single pint of lager, €1.50.

It's fun to party with prices like this.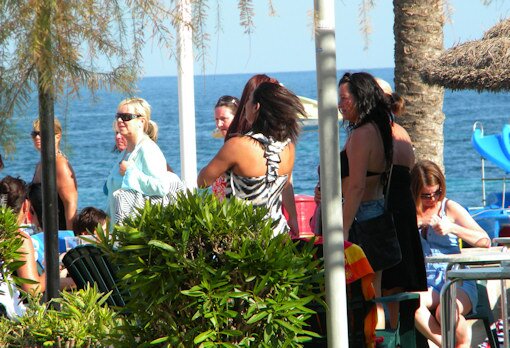 The seaside bars are very popular in the sunset.



Yes, this is the famous..



Beach of Magaluf.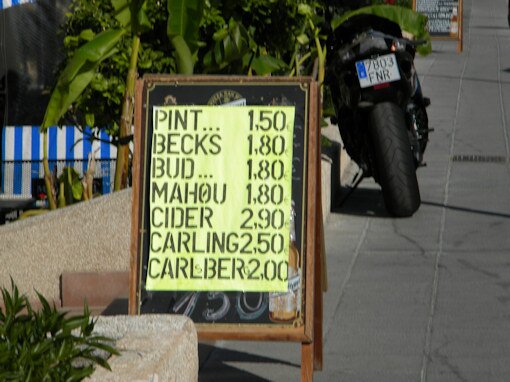 Overview of prices.