Brighton is England's most popular seaside destination and is part of Brighton and Hove. It's a great area/city to experience at pretty much any time of the year, but you may be wondering what the best things are to do on a very low budget, or perhaps even with no money at all. Brighton prices are known to be expensive. Luckily, here you will find a compiled list of enjoyable things you can do without spending a penny. With or without money, these free attractions are still some of the best things to do.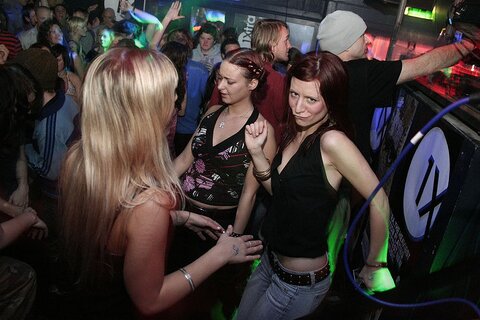 The nightclubs still cost money, mind you.

The beach - Did you know that Brighton's pebble beach has been rated one of the top 10 beach destinations in the world? Brighton doesn't exactly have the most sand, but the overall beach and water quality is fantastic and has been awarded a Blue Flag. Definitely visit the beach, it will cost you nothing. It's great in hot weather, but also beautiful to go for a walk along even in cold or rainy weather.
Green open spaces - Brighton and Hove has about 98 gardens and parks, so it's easy enough to go and relax somewhere nice for free. You can go to eat your lunch, go for a read, or have some drinks with some friends if you like. It's also great for doing a bit of sport, such as kicking a ball around or having a little game of cricket. This is particularly enjoyable in the summer weather.
Art galleries - Most galleries and exhibitions in Brighton tend to be free entry. Brighton is filled with art, it's incredibly dynamic and ranges from many different styles of work. If you like art, there is definitely something for everyone in this category. There is a lot to choose from, so pick up some information from a tourist office if you can, and you'll be able to read about the vast array of galleries to visit.
The Booth Museum of Natural History - Brighton's natural history museum is free to go and look at, which is great because it's filled with over half a million specimen and information covering the last three centuries, and then some. Whether it be dinosaur bones or a killer whale skeleton, there are all sorts of amazing things to see. It's amazing that you can go to this place for free.
Architecture - Brighton is somewhat renowned for having some famous and impressive architecture. Hey, nobody can charge you to look at buildings in Brighton, so go for it. The Royal Pavilion is absolutely worth a look, as is the large and well-known Regency Square. Be sure to take some nice photos to document you trip so that you can look over these wonderful buildings time and time again.
So there you have it, a handful of great free attractions in Brighton. Even on a budget there is still choice, and almost something for everyone. Don't hesitate to take a trip to Brighton – all you have to worry about is getting there.

DirtCheapBrighton.com shows you how to do Brighton on a budget.