The top 10 things to do in Berlin for free (or nearly free)
The top 10 things to do in Berlin for free (or nearly free)
Free & nearly free things to do in Berlin


1. Berlin Christmas fairs - The "Weihnachtsmarket" has a long tradition in Germany. In Berlin you have an overwhelming choice of 60 Christmas fairs to pick from.
The Christmas fair at "Schlossplatz unter den Linden" from 26th November to 26th December open daily till 9pm and on Sat&Fri till 10pm has a 20m tall Christmas tree, countless booths where you can enjoy the traditional German mulled wine and a variety of Christmas pastry such as the famous Christmas Stollen.
It also has a 40m high Ferris Wheel, a miniature trainsride for your kids, a merry-go-round, other attractions and even stage performances.

2. Winterworld at the Potsdamer Platz - From 3rd Nov - 6th Dec go to the Potsdamer Platz train station and winter world will have you ride down the 70m long toboggan run, for free. But bring your own toboggan, or something to slide on! Otherwise just rent a tube for Euro 1.50. The runway is being sprayed with 15 tons of artificial snow every day to guarantee the fun in the snow. After the fun just go next door to the Christmas market for some hot drinks and food.
3. Ice Skating ring at the Marlene-Dietrich-Platz - Not far from the Winterworld you can go Ice skating for free at the 520m2 ice skating ring. Bring your own skates or rent them for 1.5hours at EURO 2.50 .If you have kids, they even have free skating classes for 4-7 years olds. Call 030 - 98 31 26 07 for enquiries.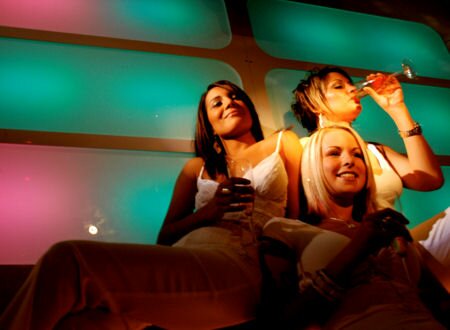 4. Ladies Nights: For the boys always the hotspots to meet girls and for the girls the same just that it's for free. Free drinks for Ladies in HAVANNA with its 4 dancefloors and 7 bars on every Friday to let go of the week and meet the one for the weekend.Hauptstraße 30, Schöneberg
Kulturbrauerei, Schönhauser Allee 36, Prenzlauer Berg - Free drinks for ladies on Fridays. Enjoy spinning on the dancefloor to Soul, R'n'B, House and Dance tunes.
Free movies for ladies at Cinemaxx theatre; Potsdamer Platz 5, Tiergarten 030 - 259 22 111. Call to enquire what movie and which day they are.
5. The ultimate culture pass - 3-day Berlin Museum Pass: for only Euros 15,- you have 3 days to visit any of the nearly 70 mueseums and collections for free. Learn about the cities history, see egyptian history museum or choose from a variety of art collections and museums. If you are into botanical mueseums there is one at Königin-Luise-Str. 6-8. Museums are boring for kids so use the pass and get free entry to the kids labyrinth at Labyrinth Kindermuseum Berlin, Osloer Strasse 12.

6. Two-day Berlin Welcome card- At only Euros 16,- you can use public transportation, which you will need anyway, and it includes a free City tour a visit to the infamous Checkpoint Charlie. You also get a free tour of the Olympia stadium which normally costs Euros 7,-.

7. 32. Berlin New Year Run - Feel like warming up to New Year's eve in a sporty way ? Taking place on 31st December at "Devil's mountain" you can pick between a run of 9.9km, 6.3km or 2 and 4km for Women and teenagers. Collect your reward at the end of a race: a traditional "Berliner" with various fruit fillings. That's a fun event for family and friends. Make sure you are in good condition if you choose to run the whole 10km otherwise your legs might not want to party as long as you in the night to come. Visit www.scc-events.com if you want to take part.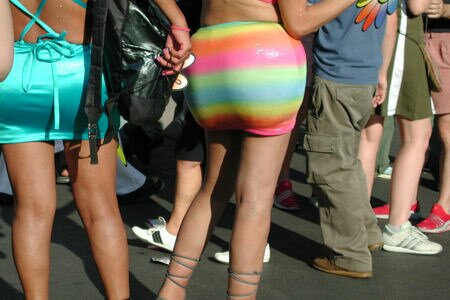 8. Visit Berlin's Gay and Lesbian town. Instead of doing the standard thing of visiting the Chinatown in every major city you visit go and see Gaytown of Berlin. Take Metro on U1-U4 to Nollendorfplatz and make your way around Motzstrasse to Wittenbergplatz. Along the way you will have places of interest such as a gay theatre, inspiring mixture of old and futuristic architecture as well as Tom's Bar a famous meeting point that has been around for nearly 30 years in the scene. A lot of bars, cafes and clubs are situated in the area. Come in the day with your kids and family to open up your and their horizons or at night to mix with the crowds.

9. Castle Zitadelle - Use the subway U7 and go to station Zitadelle, from there it is a few minutes walk to get to castle zitadelle which sits on a man made island surrounded by water and is the oldest building in Berlin and was the residence of many of berlins rules of the middle age. Inside you can find arrays of arts craftsmen and not to mention the castle is an attraction itself which is free entry. You can also visit the free puppet show with your kids and when doing a tour through the castle you will see plenty of bats.

10. Reichstag and Brandenburger Tor - Last but not least the two must-see sightseeing spots in Berlin. For one there is the Reichstag which is free to access, but expect to queue for an hour or so to get to the top, the infamous round modern dome atop the historical building from which the Nazis reigned over Germany in the darkest hours of the country is now transformed into the political hotspot for the discussions of the german parliament.
The Brandenburger Tor should also not be missed and you get there by walking up the "Unter den Linden" to the top and it is located at the Pariser Platz. It used to be the gate deviding east and west Germany and was reopened after the fall of the wall in December 1989.