Luxury Superyacht Charters in Mediterranean - 5 Places to Enjoy Yacht Charter Holidays
5 top spots for luxury yachting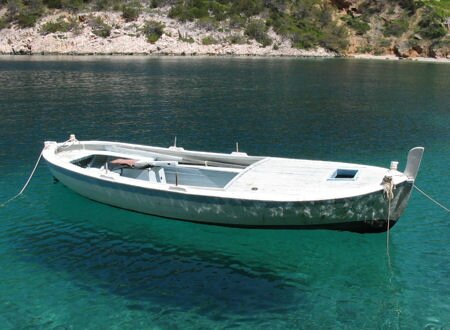 Photo: Not merely good enough!

A superyacht charter is about doing things your way and having the world at your fingertips. The possibilities are endless from the performance sailing yachts to the megayachts, available for a large family or corporate charter or an intimate romantic cruise covering the four corners of the globe. Luxury yacht charter destinations include popular cruising grounds of the Mediterranean and the Caribbean, to the sandy shores of the Maldives, Seychelles and Thailand the variety of destinations is matched only by the variety of styles of charter available. So why choose the Mediterranean? Simply because there is so much on offer and so much to see.

WEST MEDITERRANEAN
The turquoise waters and colourful coastlines of the West Mediterranean provide a hugely diverse cruising ground for those who enjoy the finer things in life. There is something to suit everyone. Glamorous resorts, charming, historic villages with winding streets, traditional restaurants and stunning architecture, breathtaking vistas, superb cuisine, temperate climes and colourful sunsets are just a few of the many sights and emotions that you can discover and experience in the West Mediterranean. French Riviera, Corsica & Sardinia
FRENCH RIVIERA


The French Riviera is notorious for its sophisticated, jet-set resorts, where guests mingle with the stars, relish culinary masterpieces in world renowned gourmet restaurants and embark on shopping experiences like never before in the legendary designer boutiques. St Tropez transforms into a summer playground for the jet set, who flock to "see and be seen" in one of the A-list clubs or private beaches. Cannes and Monaco come to life during the Film Festival and Formula 1 Grand Prix in May and are both recognized as premier retail, dining and entertainment destinations. La Croisette, le Palais des Festivals and the Monte Carlo Place du Casino are famous the world over. All of this with idyllic retreats and peaceful islands nearby where you can escape the hustle and bustle and explore at a slower pace or recharge your batteries if you prefer. Secluded bays and hilltop villages add to the multi-faceted and undisputable appeal of the French Riviera.
CORSICA AND SARDINIA
The kilometres of totally unspoilt, rugged coastlines of Corsica and Sardinia offer yet another contrasting choice of destinations to explore and discover. Nature-lovers and those in search of a truly authentic taste of the Mediterranean can take sanctuary here. Both islands have a unique culture and history, steeped with French and Italian charm. You will find the perfect combination of glitz and nature in Sardinia. The Costa Smeralda in the north is home to the rich and famous whilst the southern part of the island offers a multitude of secluded anchorages and wild beaches.
ITALIAN RIVIERA
The Italian Riviera, Amalfi Coast, Sicily and Adriatic Turquoise waters, fashionable eateries, an abundance of history, culture and breathtaking scenery summarizes only some of the sights that will stimulate the senses as you cruise this part of the Mediterranean. From Portofino to Naples and Capri and on to the Aeolian Islands and Sicily it would take a lifetime to explore and absorb all that is on offer. Often called the "pearl of the Riviera", the tiny fishing village of Portofino is best known for its chic boutiques and beachside cliffs speckled with pastel-coloured villas and is a favourite stopping point for yachts. South of Naples, the Amalfi coastline is a place of rare and incredible Italian beauty, best explored by sea. Ischia is known as "the island of well being", famous for its thermal springs and therapeutic spas. The fashionable island of Capri is a great spot to enjoy daytime watersports whilst the picturesque town of Positano rising above the volcanic sand beaches is a must for seafood dining. Visit Stromboli en-route for Sicily and watch the natural fireworks of volcanic activity under the stars. The rugged island of Sicily blends volcanoes, castles and beaches with striking cliffs.
ADRIATIC
The Adriatic is hugely rich in culture and tradition, with ancient ruins, spectacular churches and medieval villages scattered along the coastlines. Venice provides a romantic and historical start or finish to any Adriatic charter. Croatia is a country of exceptional natural beauty with over a thousand stunning islands to cruise, still crystal waters ideal for watersports and diving and a backdrop of rugged mountains and ancient Roman architecture, which create a breath-taking panorama. There is a magical and mysterious feeling that is difficult to match and impossible to forget.
Lucy Tasker works at Blue Water Yachting, an exclusive yacht charter company specialising in luxury yacht charter in the South of France. More itinerary information is available at http://www.bluewateryachting.com