Fort Lauderdale is a hot vacation spot for gays
Fort Lauderdale is a hot vacation spot for gays
Is Fort Lauderdale becoming a gay resort extraordinaire? Read on as Roy Heale reports on the Florida resort city: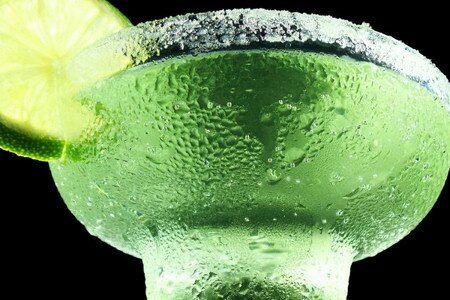 Photo: Cocktail hour in Fort Lauderdale.

Beautiful, white sandy beaches, a warm blue ocean and sunshine are what make Ft. Lauderdale an idyllic vacation spot at any time of the year. Located on Florida's east coast, even the hottest days are tempered by gentle breezes coming from the Atlantic ocean.

GLBT Friendly
Recently Ft. Lauderdale has grown in popularity as a GLBT vacation destination and is now recognized worldwide as a gay-friendly resort. There are several hundred gay-owned and operated businesses providing a multitude of options for the gay traveler. With a host of bed and breakfasts, resorts, bars, clubs, restaurants and shops this ocean city has become renowned as a gay mecca separate from its neighbors Miami, South Beach and Key West. From the blue waves and white surf of the beaches, to the Florida Everglades, Ft. Lauderdale offers sea, sun, shopping, arts and entertainment for the discriminating gay vacationer.
Venice of America
Just a short walk from the ocean is a vast network of canals and marinas which has earned Ft. Lauderdale the nickname the Venice of America. Here you will find spectacular millionaires' homes with sprawling lawns down to the waterfront and yachts which are floating homes just waiting to venture out onto the open seas. The water taxi is transportation for the locals, which also provides a canal tour with a glimpse at the lifestyles of the rich and famous. For just five dollars you can ride all day from one end of the canal system to the other, with plenty of sights to see and visit along the way.There are no gondolas here, but it is worth planning a whole day to tour these canals, or just use the water taxi as a means to go for dinner at a waterfront restaurant.
Gay guesthouses and plenty of them
Between the ocean and the canals is where you will find a community rich with gay guesthouses, bed and breakfasts and resorts.This is the perfect neighborhood to stay in and be close to everything the city has to offer. Although the bars, nightclubs and restaurants are close by, a rental car is a must.They are very affordable and can be rented at the airport or through your hotel concierge and they make it very easy to move around and visit the many attractions available to the gay traveler.
Located three blocks from the ocean and a short walk to the gay beach is the Flamingo Inn Amongst the Flowers, a European style boutique hotel with tropical island luxury.We highly recommend this affordable and upscale gay resort as a perfect home base to enjoy all that Ft. Lauderdale has to offer. Every room and suite has been recently remodeled and renovated with comfortable four poster beds and modern bathrooms.The courtyard includes splashing fountains, a large swimming pool and comfortable deck chairs with sun shades for the very hottest time of the day. Enjoy a relaxing massage poolside, simply bask in the sun, or enjoy a good book in this tranquil retreat.The full bar Happy Hour, complete concierge services and ample parking are added benefits. Perhaps the greatest amenity that the Flamingo has to offer is the friendly and helpful staff who will ensure that you have everything you need for the perfect vacation and provide all the requisite knowledge about the local community.The Flamingo Inn strives for and achieves perfection in gay accommodations.
Wilton Manors
Located about a ten minute drive from the beaches is the township of Wilton Manors, which is the gay community of Ft. Lauderdale akin to Greenwich Village in New York. Home to over forty gay businesses and sparked by the highly successful George's Alibi video bar and cafe, Wilton Manors has everything to offer in shopping and entertainment. After your first visit you will probably find yourself returning to try the different restaurants and bars as part of your evening pleasure. Dorothy's Cafe, Hamburger Mary's, Chardees,Tropics and Simply Delish are just a few of the cuisine options that are sure to please in this quaint and charming gay-friendly southern Florida community. Shopping in Wilton Manors also offers plenty of variety at Bottoms and Tops, Gay Mart, Miguel's, Zoo Two 4 Shoes and Zoo Two Clothing Company just to name a few of the fun boutiques. A trip to Ft. Lauderdale is not complete without some time enjoying the village of Wilton Manors for a gay community experience.
What about the beach?
Without a doubt, Ft. Lauderdale is best known for its beautiful white sand beach with the calm, clear blue ocean which stretches for miles. Not surprisingly, with a large gay resident and tourist population there are three recognized gay beaches. These can be found in the north, at 18th Street, centrally located at Sebastion Street, and in the south at Dania Beach, with the central beach probably being the most popular and close to most of the gay accommodations.These gay areas are easily identified by the rainbow umbrella sun shades and the sunbathers they attract.With beach volleyball and other ball games, people-watching in these areas can be a most enjoyable way to pass a hot sunny afternoon with cool dips in the ocean when it gets too hot.There are also plenty of cafes overlooking the beach with spectacular views to enjoy when food becomes a priority.This makes for the idyllic part of any well-earned vacation.
When to visit Fort Lauderdale?
The Florida climate affords year-round vacations, but spring is probably the most temperate and popular time of year to visit. The Ft. Lauderdale Pridefest takes place in March and claims to be the largest Pride celebration in Florida. With entertainers and events, this weekend is planned for residents and tourists alike to show their pride. The Gay Rodeo is also a big attraction. In addition to rodeo events at the Bergeron Rodeo Grounds in Davie (just outside of Ft. Lauderdale), there will be a Country and Western Dance, Pool Party,Wilton Manors Nightlife Tour and a Southernmost Hoedown in Ft. Lauderdale. For anyone who has experienced a gay rodeo, this is certain to be a popular gathering on the IGRA circuit.
Use a good map
Finding your way around is easy with either a Columbia Fun Map or the local publication Hotspots! Both are readily available, handy-sized reference guides for everything that's gay in this Florida beach paradise. There is also a very comprehensive service called The Naked Concierge which bares the truth about Ft. Lauderdale's gay community and is the travel information source for preparation of the perfect escape to the sun and surf before you leave home.
Flying in from Canada? Easy!
Getting there is easy with airlines offering direct flights from Canada's major cities and connecting flights from smaller airports. Rest assured, your flight from the north will be rewarded with southern Florida's gay welcome, which is second to none!

Facts about Fort Lauderdale
Population: Appx. 200 000
Time zone: Eastern (EST).