The 5 things I love the most about Ibiza
The 5 things I love the most about Ibiza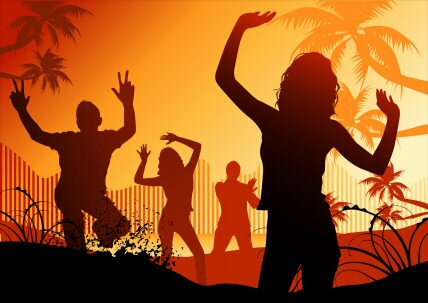 There are many things I love about Ibiza. When people think of Ibiza, they think of great weather and beautiful beaches, as well as it being the party capital of the world. I'm going to tell you 5 things I love about Ibiza that make it worth going for just about anyone. Do also feel free to step by my Ibiza travel guide for even more advice.
1. The open and closed parties - Clubbing in Ibiza is definitely something to be experienced during the hot summers. There is lots of great music, cool people, and plenty of fun dancing to be had. The drinking culture is enjoyable with the wide array of beverages available, from typical beers to exotic cocktails. Ibiza is not considered the party capital of the world for no reason. It is a place a lot of people will go just for the partying alone!



Photo: Ibiza party.


2. The sunsets - Ibiza sunsets are not only beautiful, but also high celebrated. Lots of people come together to witness them, and there is something truly spiritual about the experience. it is an incredible atmosphere, like no other. It's a perfect start to an evening, and without a doubt promotes a strong feeling of happiness. Often, the best experiences such as this don't cost a penny. Just head down to the beach and enjoy.
3. Formentera - This island is a short ferry ride away from Ibiza. If you want to experience big, beautiful white beaches in the hot summer weather then definitely go to Formentera if you're on holiday at Ibiza. It also has some really great place to eat - I recommend Yuan and Andre's fish restaurant. You may like this island so much that you'll want to be there every day of your Ibiza trip, and I certainly wouldn't recommend against it.

Do also feel free to enjoy some photos from Formentera.

4. The cuisine - Restaurants in Ibiza vary, but something most of them have in common is the great quality of the food. It's not a real holiday without good restaurants, and I can assure you, you will not be disappointed. There are many places to choose from when it comes to eating out. A couple of favorites are L'Elephant and Alyoun, both of which can be found in San Rafael. Just about anyone can enjoy these two restaurants alone, throughout the whole trip. But be adventurous and try different places.
5. The hippy markets - Something a lot of people don't know about is the fact that Ibiza has some fantastic hippy markets. Es Cana Hippy and Las Dalias are the two big ones, and both worth visiting on your trip. Es Cana Hippy is held on Wednesdays, while Las Dalias is held on Saturdays. This means you can attend both even in one short trip to Ibiza. The shopping experience is enjoyable, and there are some decent bargains going on.
It's clear why Ibiza is such a common place to go on holiday to. The weather, the partying, the food, the beaches, the sunsets - they're all wonderful experiences, especially when all packed into one single trip.